OVERSEAS TEAM BUILDING RETREATS
In need of a one-of-a-kind team building session for your organisation but feel that having it in Singapore would be too mainstream? Then why not bring your team building activity overseas! It's also the perfect excuse for a short getaway from the pressures of work and the stress from projects and deadlines without the need to apply for leaves. From a relaxing retreat to a day of fun-filled games, activities & programs join us for a unique and unforgettable team building experience. Check out our various Overseas Team Building location options below. And if you are still unsure which one would be the most suitable for your organisation, feel free to speak to us and we can specially tailor one for your organisation because we know everyone is different!

FULLY CUSTOMIZABLE
All our overseas retreats are customized individually for each customization from a private island or a yacht adventure to a hunt or beach challenge we are up for any task.

ONE-STOP SOLUTION
Get everything you need in one roof with us, everything is coordinated smoothly from start to finish don't worry about having to deal with any one because we do all the dealing for you.

EXPERIENCED TEAM
Over 20 years experience & a strong track record to date we have organized over 1200 successful events both in Singapore and 10 different cities around the world so you will be able to enjoy the retreat too.

VALUE FOR MONEY
A superb experience for an affordable price! Our prices are kept affordable thanks to our loyal customer and we are transparent of our rates so don't worry about any hidden fees.
WE GO THE EXTRA MILE
Our passion drive our service and we gain joy from seeing smiles from the faces of participants. If you want a cake or wish to arrange a surprise at a moment's service, we will be more than happy to help.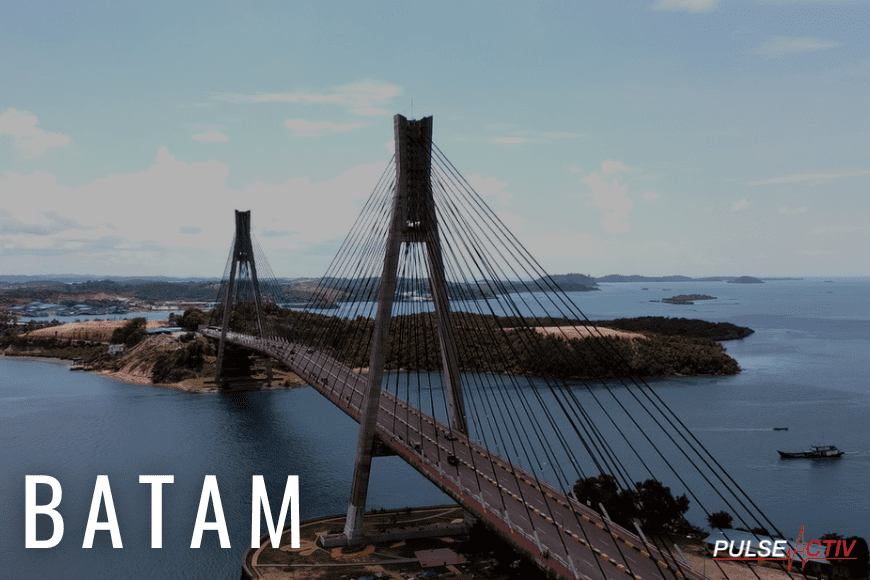 Just a short boat ride away from Singapore lies Batam, a small island in Indonesia's Riau Archipelago. It is well known for its beautiful beaches, duty-free shopping malls, and exciting nightlife. You can indulge your team in a variety of water sports activities on offer, including kayaking and jet skiing. And if your team is up for a bigger challenge, why not build a raft and go sailing together at the beach. We'll provide the materials, and your team will provide the labour. Use your creativity and work together as a team to build a raft that can hold everyone and weather the storms that come your way. But don't worry if water sports is not your thing because we have many more dry activities that your team can choose to bond over, such as a fun game of golf, a relaxing beauty and spa treatment, or select from our array of customised activities. Don't forget to end off the day with a beautiful sunset photo at the iconic Barelang bridge!
Program Specifications
Indoors/Outdoors
Recommended Duration: 2D1N / 3D2N
Recommended Group Size: 20 – 300
Highlights: Barelang Bridge & Affordable Shopping
Popular Activities: Running Man, CSR Charity Carnival, Build-A-Car/Boat Challenge
Little known by many, just a short distance from Batam's multiple international ferry terminals, one can get a taste of the iconic natural wonders that the Riau Archipelago region has to offer. Upon arrival, you will be greeted with a pristine white sand beach, a calm turquoise sea and swaying coconut trees at Ranoh Island. The 43 hectare island boasts a variety of special facilities and activities including a water park and fat boys' blob. Get ready to soak in salt water with our Running Man, Ultimate Survivor challenge, just chill by the beach with a coconut drink in your hand or even the chance to build your own boat. Ranoh Island exists as a unique and natural escape from our mundane day to day life and is the perfect destination for your next retreat!
Program Specifications
Indoors/Outdoors
Recommended Duration: 2D1N / 3D2N
Recommended Group Size: 20 – 300
Highlights: Various water sports such as Banana Boat, Kayaking and Snorkeling & Private Beach Experience
Popular Activities: Beach Running Man, Ultimate Survivor & Build A Boat Challenge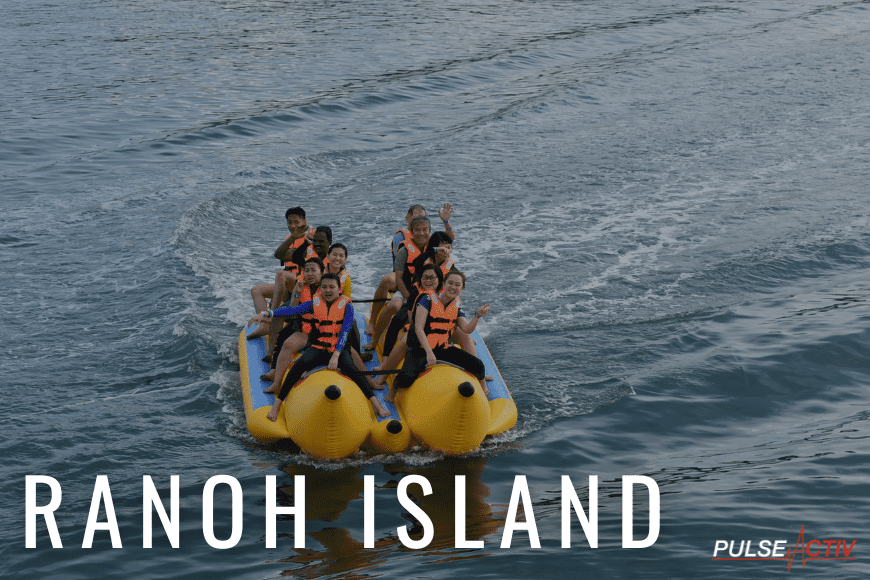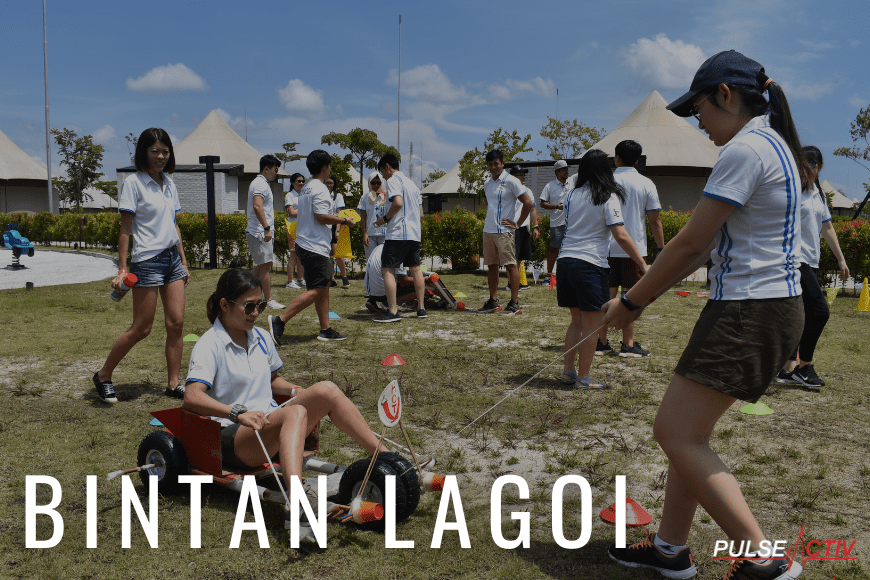 Located in the Riau Archipelago, Bintan island is part of the Riau Islands province in Indonesia. Home to the most stunning beaches and magnificent resorts, this island is surrounded by the sea and offers an escape from the hectic and fast-paced lifestyle in Singapore. It's close proximity and beautiful landscape makes it a popular tourist destination for many, and the perfect location for your next team bonding session. Whether you are looking for some fun in the sun, or just a place to let your team relax, there is something for everyone to do on this island. But don't just lounge by the pool all day like any other tourist on any other holiday… turn up the heat one notch and take a shot at our Summer Beach Olympics! Improve your team work and communication as you take on each challenge together, and don't forget to encourage your teammates when the going gets tough. Then reward yourself and your team at the end of the day for a race well run and unwind over an ice-cold beer by the pool!
Program Specifications
Indoors/Outdoors
Recommended Duration: 2D1N / 3D2N
Recommended Group Size: 20 – 300
Highlights: Mesmerizing rooms with Canopy Roofs at the Natra Bintan Resort
Popular Activities: Beach Mini Olympics, Running Man, DIY Mini Golf Course
Just an hour away by bus, Johor Bahru is the perfect place for a short getaway from the hustle and bustle of Singapore. Known for its delicious food scene and wide range of Malaysian delicacies, you won't have to worry about going hungry because there's always something cooking around the corner. Some bakeries here have even been in operation for many decades, passed down from generation to generation as a well-kept family secret. The best part? It is so affordable that you can go for more than one serving if you like! But there's always a limit to what you can stomach at once, so while you wait for your food to digest, why not get active together with your team in one of our many team building challenges. From a thrilling amazing race, to a mind-blowing CSI mystery, choose from a wide selection of outdoor and indoor activities and put your teamwork and spirit to the test. Take a short break with your team and come with us to visit our friendly neighbours from across the causeway, where everything can be done for the same price, in a different city!
Program Specifications
Indoors/Outdoors
Recommended Duration: 2D1N
Recommended Group Size: 20 – 500
Highlights: Variety of Affordable Delicacies, Relaxing Kelong
Popular Activities: Build A Car Challenge, Lights, Camera, Action!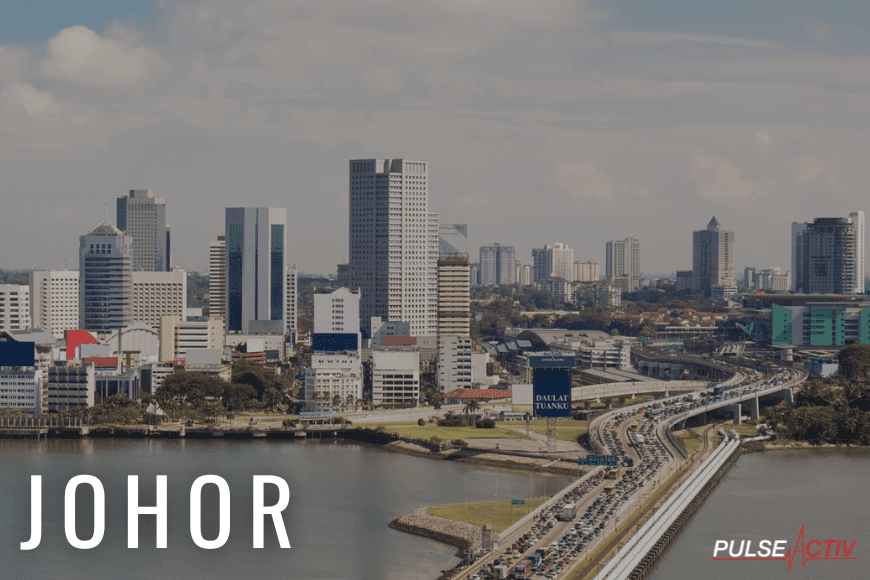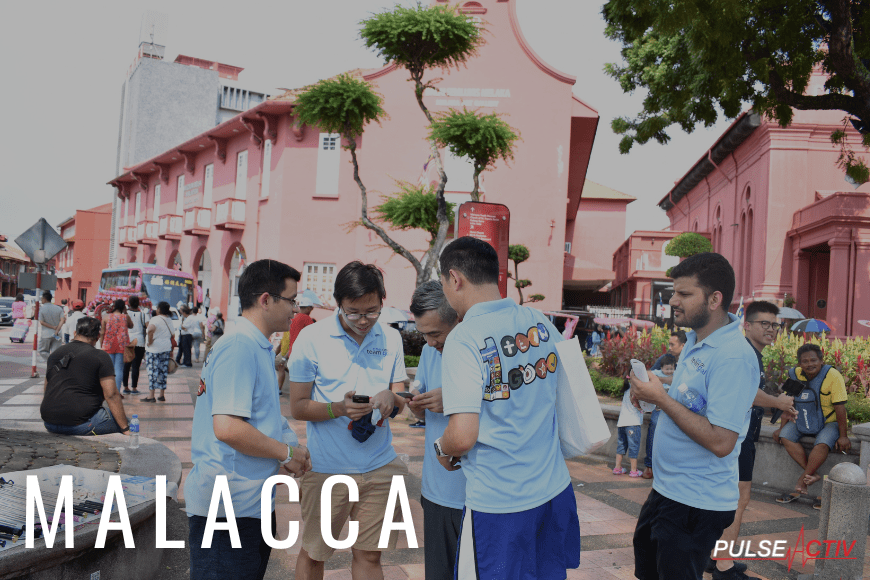 Listed as a UNESCO heritage state, Malacca is situated at the southern region of Malaysia. Having been colonised in the past by the Portuguese, the Dutch and the British, their influences can be seen in the architecture in this city. Your visit to Malacca would also not be complete without visiting the famous Jonker Street! From trendy cafes, to traditional street food and famous restaurants, you will be spoilt for choice by the countless cuisines offered. A large community of Straits Chinese within the population has also led to the creation of a unique and flavourful Nonya cuisine. Of course, the easiest and most relaxing way would just be to take your team on a tour bus to sightsee and enjoy what the city has to offer. But if you and your team are up for more fun and excitement, then ditch that boring old tour bus and come try our Click, Snap, Move! – Malacca edition! Race around Malacca's city centre and complete challenges at the various famous ruins and historical sites in our most technologically-advanced activity to date.
Program Specifications
Indoors/Outdoors
Recommended Duration: 2D1N / 3D2N
Recommended Group Size: 20 – 300
Highlights: Historical Landmarks
Popular Activities: Click, Snap, Move!, Amazing Race, "Lights, Camera, Action!"
Located in Negeri Sembilan, Malaysia, Port Dickson has a rich military history from being the home to many Malaysian army camps in the past. You can take a trip down memory lane to visit the museums built to preserve the history of this town. But that's not all, the beaches here are also a popular tourist destination for many Singaporeans. Relax and unwind at one of the many quiet and spacious beaches along the coast or take a short trek in the forest reserves nearby to visit some wildlife and catch the sunset. From easy-to-follow trails to slightly more challenging ascends, you don't have to be an avid and seasoned climber to join in the expedition. And if you and your team are looking for a more unconventional experience, you can take a shot at our Ultimate Survivor challenge! Through thick and thin, wet and dry, bond and stay together as a team as you take on the various obstacles we throw in your way. Only those with the strongest team spirit will survive till the end and make it to dinnertime!
Program Specifications
Indoors/Outdoors
Recommended Duration: 2D1N / 3D2N
Recommended Group Size: 20 – 300
Highlights: Trekking Trails, Beaches
Popular Activities: The Ultimate Survivor, Beach Olympics, One World Pipeline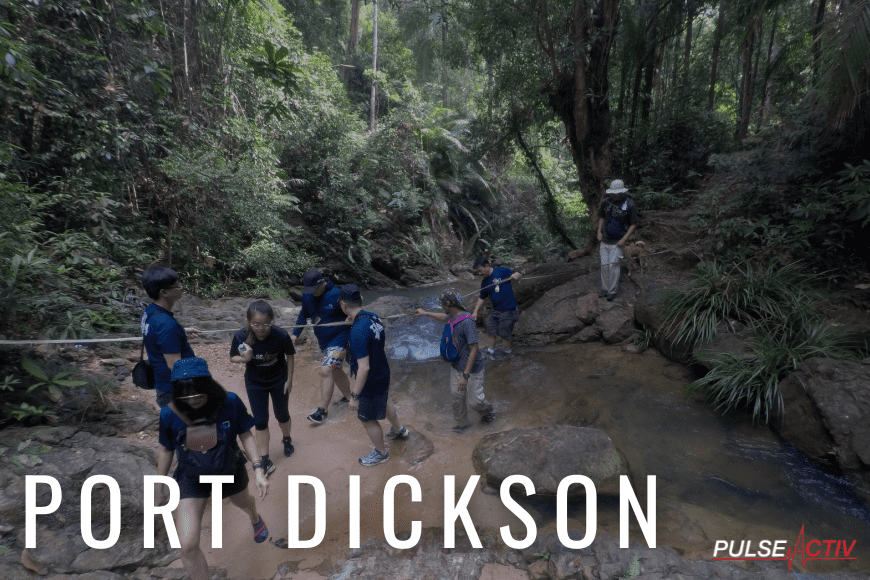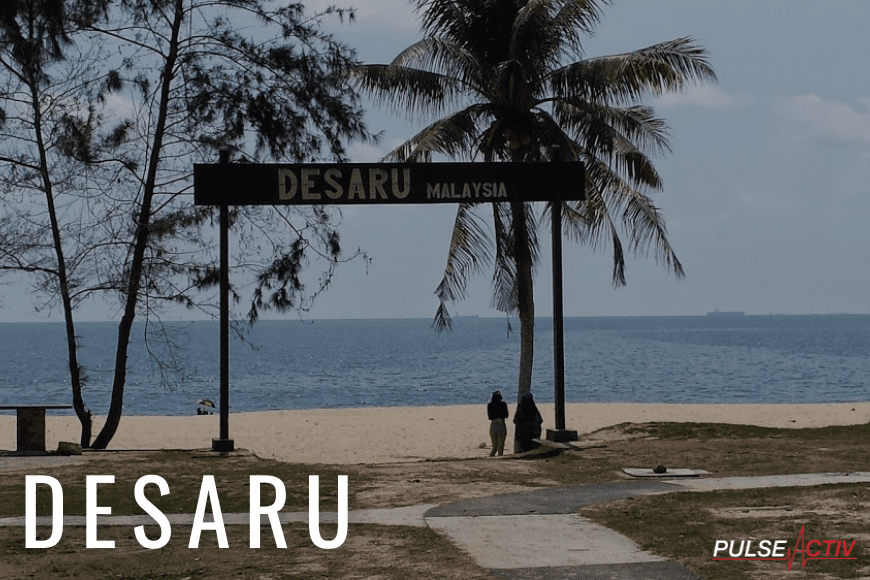 Located about 1.5 hour's drive away from Johor Bahru, Desaru Coast is where the sun, sea and sand meet to create a tropical heaven. The once sleepy coastal town has now been transformed into a premium integrated destination. Gear up with your sun glasses and sun screen for a fun-filled retreat with our Beach Olympics. Have your participants bond over a series of tele-match games and sports activities while soaking up a bit of Vitamin D. If getting sporty is not your kind of thing, embark on an epic journey with our Pulse Amazing Race to explore every corner of the whole integrated destination or resort. If the attractions doesn't impress you, we are sure the twist and turns of the race will!
Program Specifications
Indoors/Outdoors
Recommended Duration: 2D1N/ 3D2N
Recommended Group Size: 20 – 500
Highlights: Variety of Affordable Delicacies, Relaxing Kelong
Popular Activities: Beach Running Man, Beach Olympics, Mini Resort Amazing Race
Known as the capital city of Malaysia, Kuala Lumpur boasts gleaming skyscrapers, colonial architecture and a myriad of natural attractions. Although best known for its skyscrapers such as Petronas Towers and it's shopping, the destination has pockets of heritage zones such as Central Market and Petaling Street. Tour the historic heart of KL with our fun Click, Snap, Move! challenge, taking quirky and unique photos with the heritage buildings as backdrops. From navigation to photo-taking, you will definitely find out who's the best navigator and photographer upon finishing the race. If your team is still not tired from all the walking, end the retreat with a shopping spree in the shopping paradise!
Program Specifications
Indoors/Outdoors
Recommended Duration: 3D2N
Recommended Group Size: 20 – 250
Highlights: Good Food, Affordable Pricing & Many Landmarks
Popular Activities: Click, Snap Move, Amazing Race, CSR Charity Carnival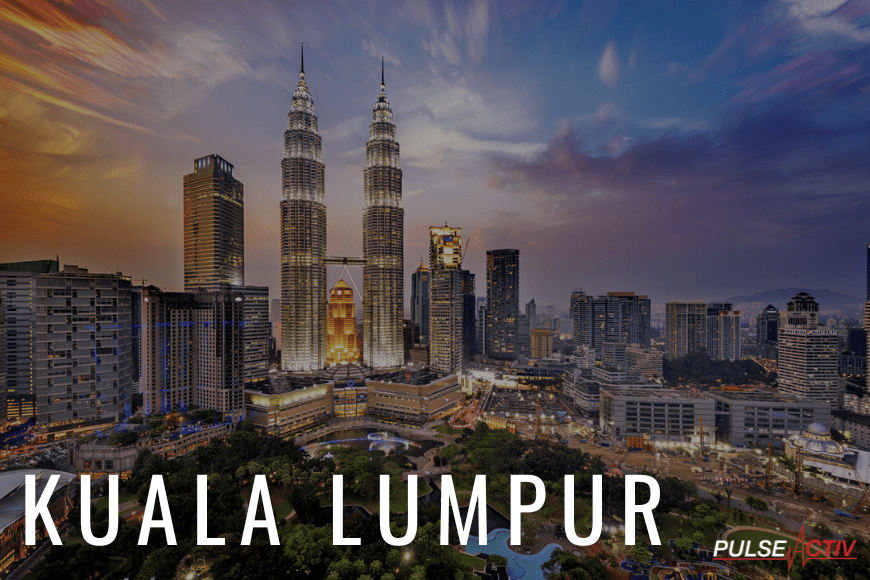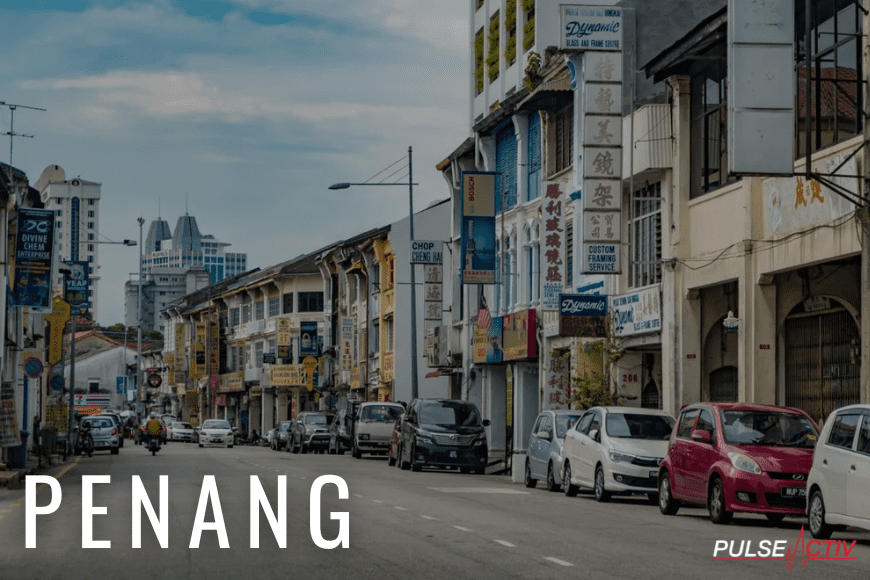 Just like Singapore, Penang also has quite the reputation for all things mouth-watering. Just an hour away by flight, this quaint town is known as the Pearl of the Orient, and is filled with many heritage sites, quirky wall murals, and not to mention, tons of delicious local delicacies. From colossal cathedrals, to massive mosques, and towering temples, feast your eyes on the stunning and beautiful architectures of these heritage sites situated around Penang. And after burning so many calories from all that walking, refuel and bond with your colleagues over good food and great company in the many restaurants and street food stalls all over the town. If your team is feeling a little more adventurous, we'll take it up a notch and challenge you to a food hunt adventure around town. Communicate and work together as a team to navigate your way around and complete the challenges attached. If you want to eat it, you'll have to find it – together!
Program Specifications
Indoors/Outdoors
Recommended Duration: 2D1N / 3D2N
Recommended Group Size: 20 – 300
Highlights: Heritage Sites, Wall Murals
Popular Activities: Amazing Race – Food Hunt Edition, Click, Snap, Move!, "Lights, Camera, Action!"
Craving for a retreat away from the bustling city? Krabi has a great selection of natural assets that offer a wide array of leisure activities. From thrilling white water rafting and ATV ride to therapeutic jungle trekking and mangrove kayaking, complement one of these outdoor activity with our existing team building programs to make your retreat an extraordinary one! If you prefer to make your retreat a memorable and meaningful one, join us together in bringing happiness and laughter to the children at the local orphanage. End of your retreat with tasty local Thai food and indulging in a traditional massage that chases your stress away!
Program Specifications
Indoors/Outdoors
Recommended Duration: 3D2N/ 4D3N
Recommended Group Size: 20 – 150
Highlights: Island Hopping & Sunny Beaches
Popular Activities: CSR Charity Carnival, Rafting & Ultimate Survivor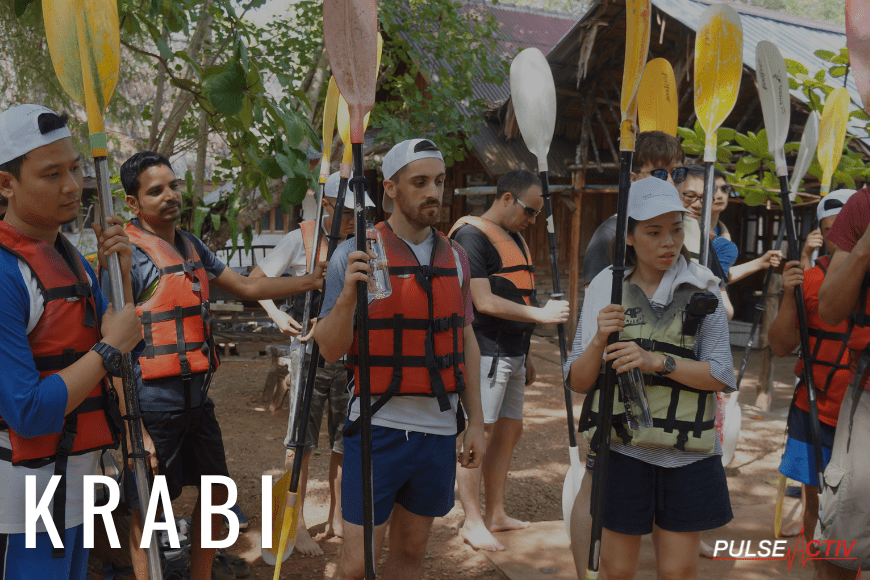 Still can't find a location suitable for your organisation? Don't worry, the list above is non-exhaustive, and we can travel by flight too. Tell our experts about your requirements and we'll be glad to customise an event specially for your team! From Krabi to Hanoi, reach out to us and we'll put something together for you.
Thank you one again for the brilliantly successful event in Malacca. We have not stopped receiving compliments from everyone over the past few days and look forward to working with the Pulse Team on our various departmental needs.
Sunita Riau, AIG
Thank you for the wonderful & innovation team building activities. We had a very positive feedback for you guys. Looking to work with you more in the future. Thanks.
Anabel Choa, Johnson & Johnson
Huge thanks to the PulseActiv team & Aaranlias. All our colleagues had an enjoyable time and everyone is still talking about it in the office. It was tiring but overall very fun.
Siew Khim Tay, Ministry Of Manpower
A big thank you to the PulseActiv team for the time, effort and attention to detail in organising the event for us. All of us had fun and were truly engaged through all the challenges we had to solve. Looking forward to more amazing engagement activities going forward with the team!
Regine Lim, Clarins Singapore