Finding The Right Venue For Your Team Building Event
Finding The Right Venue For Your Team Building Event
With so many venue options in Singapore and so many different configurations, it's hard to decide what's right for you. Here's a peek in the world of venues starting with venue types.
In essence, there are two types of venues in Singapore.
1) Venue + Food Places – Venue + Food places refers to venues where you have to pay a rental fee for the venue and have to cater food separately either from food caterers in Singapore or from the venue's catering partners.
Within the venue + food venues, there might also be hidden costs such as rental of tables & chairs (Not all venues come with logistics) & AV techs (If speakers & projectors are needed). Some examples of such venues would be Marina Barrage indoor venues, Lifelong Learning Institute or Singapore Chinese Cultural Centre.
Why consider this option. Although there might be more cost elements to consider, venue + food options tend to be much cheaper with such venues often working out to be less than $10-$20/pax. Add that in with catering of $10-$15/pax and other miscellaneous items above adding an estimated additional $5/pax, it could work out to roughly about $25/pax-$40/pax.
We highly recommend tapping on such venues if budget is a concern because less doesn't always mean worse. We've found some really nice venues for really good rates before.
2) Venue With Food Places – Venue With Food places refers to venues where you pay a package price per pax and includes usage of the venue and food. Examples of such venues are hotels or country clubs or convention centres. Venues like this tend to start from $45/pax up to potentially a $100/pax although there are some attractive promotions occasionally. If you are looking at hotels, we highly recommend RWS Sentosa, MHotel & Hilton Hotel whilst if you are looking at convention centres, check out Suntec City  Convention Centre.
With that out of the way, it's time to look into other consideration points when selecting your venue.
a) Venue size – Is the venue size suitable for your group and for the activity selected? Quick tip, for team building activities, you often need slightly more space than a traditional theatre-style seating with certain activities requiring 2-3 times more space so work with your vendor to ensure the venue is sufficient.
b) Nature Of Activity –
i) What is the nature of the activity?
ii) Is it an outdoor/ indoor activity?
iii) Does the venue have any restrictions? Eg. no inflatables or painting allowed?
c) Has time been buffered in for setup before the event and tear-down after the event?  A good time to set aside is 1 hour prior for setup and 1 hour post-event for teardown however take note this differs from activity and activity as well as requirements so check with your team building vendor before securing your venue.
d) Does the venue have a wet weather contingency for outdoor events?
If everything has been considered, you are ready to move on to the next step.
Head back to our awesome guide to planning your team building event
here
.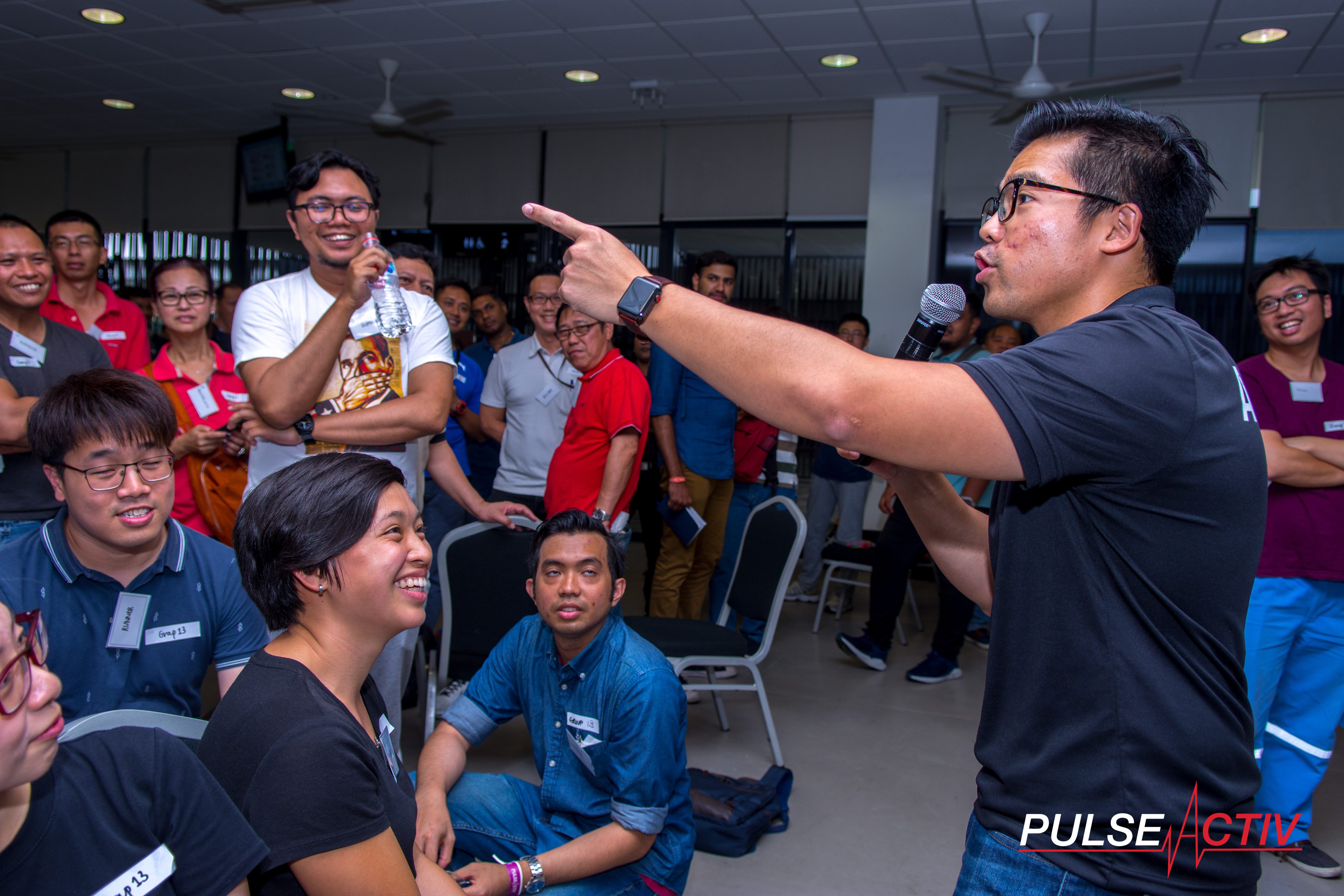 Ready To Build your Team WITH US?